Culture & Values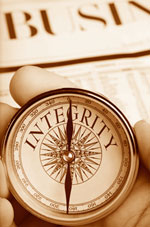 t Lone Star Remodeling, values and work ethic aren't something we merely talk about. They are at the center of everything we do. Our values are represent our commitment to excellence and honest consideration and respect for our clients and co-workers, alike. Our culture puts faith and family first and when it's time to work, we work hard and we deliver a quality service – on time. By treating each other as we wish to be treated, we find that many of our clients actually become friends after the work is done.
A Solid Foundation
Clients have no need to worry about Lone Star Remodeling being one of those "fly by night" companies. We have been doing quality work in the Houston and Galveston area since 1994 and we are fully insured for commercial and residential jobs. Several of our testimonials date back to the mid-1990s. With solid values in place, we have built a team that has enabled our company to grow in a positive direction. Our culture creates warmth and trust and allows the construction and remodeling experience to be an inspiration.

A Commitment to Respect
Lone Star Remodeling is distinguished by its natural commitment to having respect for our co-workers and clients.
We find that something special happens when we team up talented people and treat them with care and respect: They pass along that respect to our clients. Not many contractors are concerned about the things we worry about for our clients (like who lets out the dog). It may be a jobsite to us, but we know it's your home.
A Strong Team
Having created a work environment where everyone is appreciated, Lone Star Remodeling attracts new employees that thrive in this environment. We share best practices with each other and realize that we need to work together in all phases of a project in order to deliver a service that is second to none. We realize that our efforts and actions actually form the final product – one that we all want to be proud of. There are many skilled workers in our industry, but attitude, work ethic, respect, working in harmony, culture, values and honesty are required before we allow a new employee or sub-contractor into our family.
Goals for the Future
We are working hard to provide future benefits such as health care, life insurance and a retirement plan for our team members.
We also plan to open a Showroom with conference rooms and product samples by early 2013.